Hotels in Bantry, County Cork, Republic of Ireland
---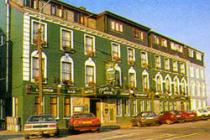 Bantry Bay Hotel
Wolfe Tone Square
Bantry
County Cork
Tel: +353(0)27 50062 or
Tel+353(0)27 50289 
Fax: +353(0)27 50261

Email: click here
Website: click here


The hotel is situated on Wolfe Tone Square in the centre of historic Bantry town and the atmosphere is one of friendly informality with the needs of our guests our main priority.
The hotel has fourteen newly refurbished bedrooms, all decorated in the most tasteful fashion with en-suite facilities, tea/coffee making facilities, multi channel TV., telephone and hairdryer.
Our award winning maritime theme bar and our beautiful restaurant both serve the freshest of local produce from land and sea, prepared with mouth-watering results.
So, if your day has consisted of meetings, mobile phones and migraine, or of sand, sea and sunburn, sit back, relax, and let us put fifty years of experience to work.
It is no surprise that an area so breathtakingly beautiful and majestic as Bantry Bay has caught the attention of many people over the centuries.
Bantry lies at the heart of a very ancient region which carries the remains of the greatest concentration of Megalithic & Neolithic monuments in Europe, pre-dating the pyramids and ancient Greece.
According to the ancient BOOK OF INVASIONS, the first people to have come to Ireland landed at nearby Donemark and local folklore recounts the invasion of foreign peoples - the Tuatha-da-Donan from Greece and the Milesians from the Nile Delta.
Many centuries later, in 1796, Bantry Bay set the scene for a failed invasion by a French Armada, inspired by the Irish revolutionary Theobald Wolfe Tone. Ironically, the stables at Bantry House (the magnificent stately home which formed part of the reward to the man who alerted British authorities to the attempted invasion) now house an interpretative centre dedicated to this historic event.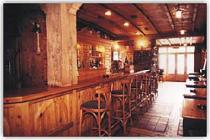 Facilities
• Room Service
• Tea Coffee making
• Direct Dial Telephone
• Television
• Internet Access
• Parking
Leisure facilities
Golf, Fishing, Riding, Historic Houses, Museums, nearby.
In case of alteration, please check prices, opening times and any specific important information before booking or visiting