County Cavan, Republic of Ireland
---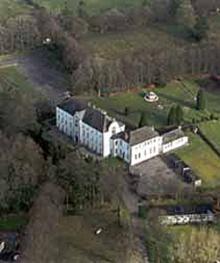 Cavan County Museum
County Cavan is situated just south of the Northern Ireland border and is considered to by many to be Ireland's Lake District.
It shares a border with County Fermanagh (Northern Ireland) to the north and County Leitrim (Southern Ireland/Eire) to the north west. All the remaining neighbouring counties are in The Republic of Ireland (Southern Ireland) with Monaghan to the north and east whilst Longford, Westmeath and Meath border County Cavan to the south.
Places of interest to visit include Magh Slécht, Terry Coyle Park, Cavan County Museum, Ballyjamesduff, Cootehill, Kingscourt, Belturbet and of course the mediaevel county town of Cavan and St Killan's Heritage Centre.
County Cavan is popular amongst fisherman and all kinds of water activity enthusiasts and this is where The great River Shannon commences its long meandering journey to the Atlantic Ocean.
Where to stay and things to do in County Cavan
Hotels | Places to Visit | Museums and Art Galleries | Arts, Crafts and Fairs | Gardens | Castles | Railways | Heritage Centres | Tourist Information Centres | County Cavan Towns
Selected County Cavan hotels - Please Refresh for another random Hotel list
Maudabawn Cultural Centre, Cootehill

Click For List of all Ireland Counties
Explore County Cavan Towns
Bailieborough | Ballyconnell | Ballyjamesduff | Belturbet | Cavan | Cootehill | Kilmore | Kingscourt | Maudabawn | Mountnugent | Mullagh |
County Cavan Tourist Information Centres
Cavan Tourist Information Centre
Farnham Street
Cavan Town.
County Cavan
Ireland
Tel: +44 (0) 4331942
email: click here

Cavan Tourist Office Tourist Information Centre
Farnham Street
Cavan Town.
County Cavan
Ireland
Tel: +44 (0) 49 433 1942
email: click here

Sons and Daughters of County Cavan
Francis Sheehy Skeffington (1878-1916)
Irish Suffragist, Pacifist and Writer.
A contemporary and friend of James Joyce.

John Charles McQuaid (1895 - 1973)
For three decades, 1940-72, as Archbishop of Dublin and Primate of Ireland, John Charles McQuaid imposed his iron will on Irish politicians and instilled fear among his clergy and laity.

General Philip Sheridan (1831 - 1888)
A United States Army Officer and Union general in the American Civil War.

County Links
Republic of Ireland
County Carlow | County Cavan | County Clare | County Cork | County Donegal | County Dublin | County Galway | County Kerry | County Kildare | County Kilkenny | County Laois | County Leitrim | County Limerick | County Longford | County Louth | County Mayo | County Meath | County Offaly | County Roscommon | County Sligo | County Tipperary | County Waterford | County Westmeath | County Wexford | County Wicklow | Dublin City |
Northern Ireland
Belfast | County Antrim | County Armagh | County Coleraine | County Down | County Fermanagh | County Londonderry | County Monaghan | County Omagh | County Tyrone | Derry City |